Installed inside the home of the user or in final equipemnt, the Customer Premise Equipment (CPE) serves as an interface between a personal computer or any IP appliances and, thereby, provides with Internet-access

Amh-251D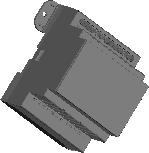 The
Amh-251D
DIN Module is installed in home or office's electrical panel to create a link to the powerline network. The network can be connected to an internet gateway, such as an ADSL or cable modem, providing a convenient extension of the internet using powerline or to any other IP devices to have provide network thanks to powerline for any kind of IP applications.

Datasheet

Asm-250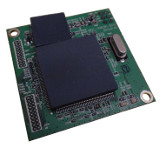 The
Asm-250
is an all-in one powerline solution designed specifically for the embedded market. It provides a quick and easy solution for implementing a high performance broadband powerline modem. The Asm250 is a single board module. It measures only 48 mm by 48 mm and can be mounted on a main application board.
Depending on the version the Asm-250 acts as Head-end, repeater or only CPE. This module is compatible with all backbone network equipments from Defidev as the AheS-260 and the AheS-203

Datasheet

Aghn-250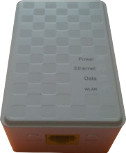 The
AGhn-250
is a powerline Ethernet adapter compliant with the ITU-T G.hn networking standard. It provides the best quality data transmission for the truly high-speed 'connected home' experience. It allows users to extend a local area network via existing power lines, eliminating the need for extra wiring. Installation at home (or in a small office) is quick and easy as the AGhn-250 comes with plug-and-play technology.
The AGhn-250 supports MIMO operation.

Datasheet